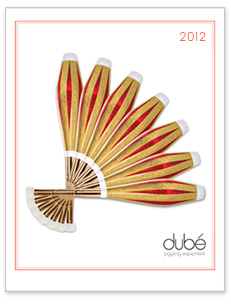 New 2012 Catalog Now Available
Download the most up-to-date 2012 version in PDF format using the link below.
See our expanded product line with many new items
: Prime, Deluxe, and Pro beanbags, Body Rolling Balls, Turbo Bounce Juggling Balls, Stage Contact Balls, MultiFX LED Poi, expanded unicycle line, new and updated Combo Sets.
click here.
Note: We maintain the utmost privacy with our customer information and do not rent or share it in any way. You will not be spammed or receive solicitations from any other companies.