Rola Bola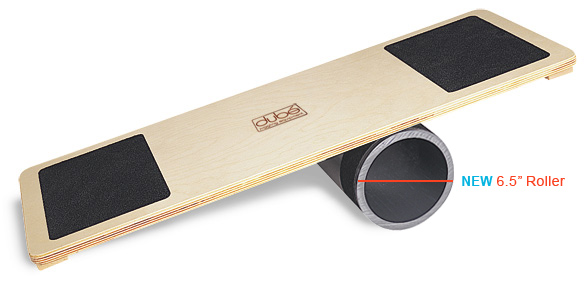 Our rola bola balance board is constructed from the finest imported 12-ply birch plywood with rounded corners and finished in a high gloss lacquer. Solid hardwood stops are screw mounted on the underside of the board at each end to act as brakes. Our rollers are from heavy gauge PVC pipe, which will support extra heavy loads and permit stacking of rollers without deforming. Rubberized grip patches for better footing are affixed to the surface. Strips of rubberized grip tape are wrapped around each end of the roller to prevent slippage of board against the roller and roller against the floor/ground.
Board Dimensions
Length:
73.7 cm (29 in.)
Width:
28 cm (11 in.)
Thickness:
15 mm (0.6 in.)
Roller Dimensions
Diameter:
15.875 cm (6.25 in.)
Length:
28 cm (11 in.)
No DVDs or Books found.