We're constantly developing and testing out new products. Here's a rundown of our highest rated new products:
Mini Hoops – Offered by our sister brand TrooHoops, our Mini Hoops are perfect for a number of applications, including poi-style hooping, arm and leg spinning (a la Francis Brunn), isolations and even traditional toss juggling. Available in three different sizes, 17″, 20″ and 24″.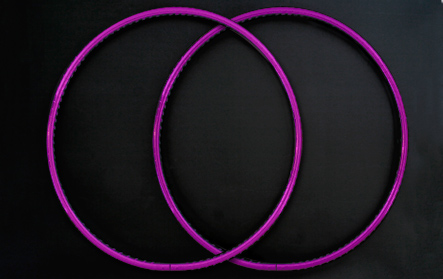 Holographic Rings – Add some snazz and panache to your routine! Our new Holograph Rings are the perfect choice for stage performing or for a juggler who just wants a flashier ring. Slightly thicker than our Airflight Ring, they are a little more stable in the air.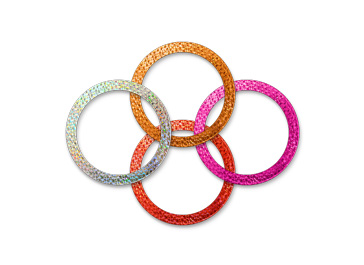 Delux Beanbag – More panels means more symmetry. Our newest Delux Beanbag features 12 panels helping the beanbag maintain a rounder shape during flight. Available in 8 eye-catching colors!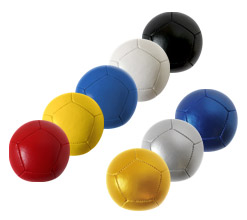 Body Rolling Ball – Bigger isn't always better, but in this case it is! Our new Body Rolling Ball is made with contact jugglers in mind, though it is great for toss juggling and can even be spun on a finger (if you're good!) Five inches in diameter!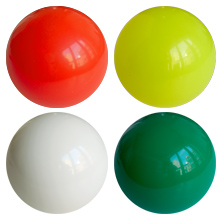 Turbo Bounce Ball – Want to get into bounce juggling but don't have the money for silicone? Our Turbo Bounce Balls are made for the aspiring bounce juggling on a budget.